Exploring British Columbia's Job Market: July 2023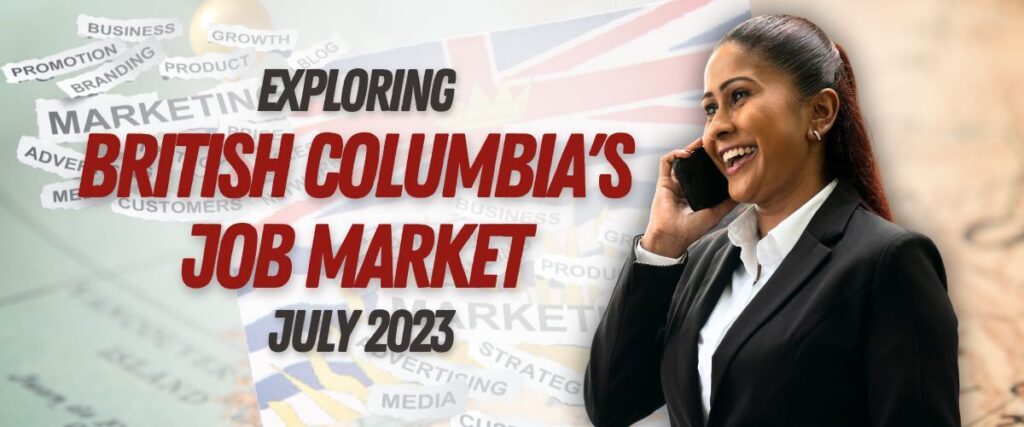 Insightful Look into the Labour Market Trends
As we delve into the economic landscape of British Columbia in July 2023, a complex interplay of factors has shaped the state of its job market. Employment figures have shown a slight dip of -0.1%, with both gains and losses in various sectors. The province's unemployment rate, however, has seen a positive change, dropping by 0.2 percentage points to 5.4%. Let's take a closer look at key industries that have influenced these dynamics.
Manufacturing Sector's Challenges
In the manufacturing sector, the number of jobs faced a decline of -2.1%, amounting to a decrease of 3,600 jobs. This decline was observed both on a monthly and annual basis, reflecting a challenging environment. Pulp and paper manufacturers, as well as sawmills across the province, have been dealing with ongoing curtailments. Factors such as labor disputes at the ports and supply challenges have contributed to this downturn. This sector plays a significant role in British Columbia's economy, and the ripple effects of these challenges could be far-reaching.
Information, Cultural, and Recreation Industry Woes
The information, cultural, and recreation sector has also felt the impact, experiencing a decrease of -4.0% in the number of jobs, equivalent to a loss of 5,500 positions. This decline has been more pronounced on an annual basis, with 18,200 jobs lost, reflecting a challenging year for the sector. A significant contributor to this downturn has been the ongoing labor dispute involving writers and actors in the United States. The province's film and television industry has practically come to a standstill, causing a ripple effect that has affected many supporting occupations as well.
Health Care and Social Assistance's Resilience
In contrast to the challenges faced by the manufacturing and information sectors, the health care and social assistance sector has shown resilience. The number of jobs increased by 2.1% on a monthly basis, with a remarkable gain of 7,900 jobs. On an annual basis, this sector witnessed a growth of 15,500 jobs, reflecting its importance and relevance. Notably, the redevelopment of Cariboo Memorial Hospital in Williams Lake is contributing to this sector's growth. The $367 million project, aimed at improving healthcare access for First Nations communities and residents of the Cariboo-Chilcotin area, is expected to make a significant impact upon completion.
Regional Variations
Geographically, the unemployment rate has shown variations across different areas. The lowest rate was recorded in Vancouver Island and Coast, while the highest rate was observed in Cariboo, indicating that employment conditions can differ significantly within the province.
Overall, we can see that a mix of challenges and opportunities has shaped the current state of employment. While the manufacturing and information sectors have faced significant setbacks due to labor disputes, supply chain issues, and disruptions, the health care and social assistance sector is demonstrating growth and resilience. These dynamics underscore the intricate nature of the province's economy and highlight the importance of adaptive strategies to navigate through challenges.
Info Source: jobbank.gc.ca
Remember that the job market is constantly evolving, influenced by a multitude of factors. Stay informed and keep an eye on the latest trends to make the most informed decisions about your career and professional aspirations.