Exploring the Thriving World of Skilled Trades in Canada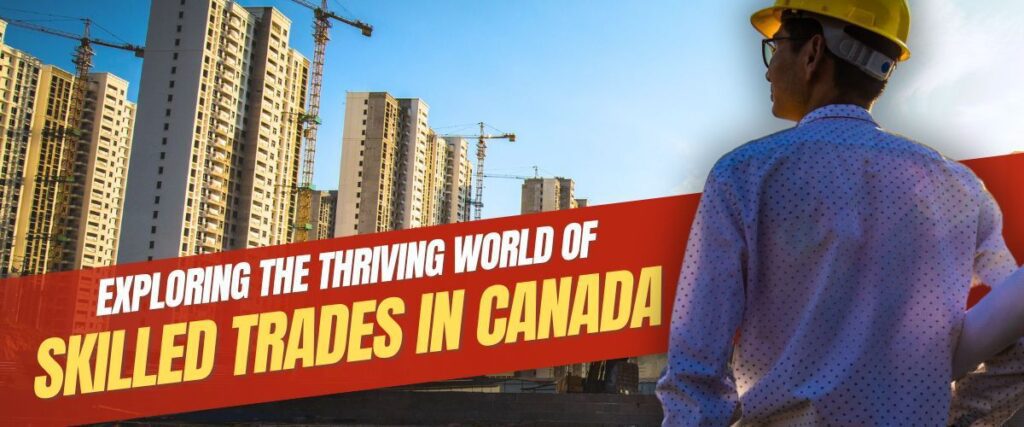 Are you seeking a fulfilling career that not only offers financial rewards but also plays a crucial role in your community? Look no further than the world of skilled trades. Embarking on a journey in the skilled trades allows you to turn your passion into a profession and offers the freedom to do what you love while earning a living.
The Allure of Skilled Trades in Canada
Skilled trades are the backbone of industries across Canada, and their demand continues to soar. These professions not only promise lucrative opportunities but also hold a vital place in our society. With over 300 designated trades to choose from, including 54 with the prestigious Red Seal Trade designation, the skilled trades sector offers a vast array of possibilities.
Thriving Sectors to Explore
The skilled trades landscape encompasses various sectors, each brimming with potential:
Construction: Canada's booming construction industry offers a plethora of exciting career paths, including electricians, carpenters, plumbers, welders, and more. From crafting structures to ensuring their functionality, construction trades shape the built environment.

Transportation: If you're passionate about vehicles and their mechanics, the transportation sector beckons. From automobiles to heavy equipment, careers such as automotive service technicians and motorcycle technicians offer hands-on challenges.

Manufacturing and Industrial: The manufacturing sector covers diverse areas, from automotive parts to product manufacturing. Trades like industrial mechanics and metal fabricators are essential to keeping production lines running smoothly.

Services: From culinary arts to hairstyling, the services sector plays a significant role in the Canadian economy. Cooks, bakers, hairstylists, and landscape horticulturists create experiences that enrich our lives.

Information and Digital Technology: In an era of technological advancement, trades like instrumentation and control technicians leverage digital skills to enhance their craft. These skills are vital across various trades, from machinists to crane operators.
Unveiling Your Journey into Skilled Trades
Canada's growing demand for skilled tradespeople paves the way for various entry paths:
Apprenticeship: This hands-on approach allows you to earn while you learn. Apprenticeships combine classroom learning with on-the-job experience under the guidance of seasoned professionals, offering a solid foundation for a skilled trade career.

Trade Qualification Assessment: If you possess experience in a trade, your skills can be assessed, potentially leading to certification. Each province and territory has specific requirements for trade qualifiers, opening doors for skilled individuals.

Pre-Trades Programs: These programs provide a comprehensive introduction to multiple skilled trades, enhancing your employability as an apprentice. Completing one of these programs can set you on the right track towards your desired career.
Achieving Excellence: The Red Seal Endorsement
The pinnacle of achievement in Canada's skilled trades is the Red Seal Endorsement (RSE). Passing the Red Seal examination confers this prestigious professional designation, granting you the ability to practice your trade anywhere in Canada. With common standards and examinations spanning 54 trades, the Red Seal Program empowers you to chart your career path.
Empower Your Future Today
Ready to embrace the world of skilled trades? Begin your journey by exploring apprenticeships, trade qualification assessments, and pre-trades programs. Seize the opportunity to shape your career, contribute to your community, and unlock a rewarding future. To learn more about training and certification in your region, visit your provincial or territorial apprenticeship website.
Embark on your path to success through skilled trades – where passion meets profession and potential knows no bounds.
For more information visit: ​​https://www.canada.ca/en/employment-social-development/campaigns/skilled-trades.html