Your Canadian Adventure Awaits: 7-Point Checklist for New Study Visa Holders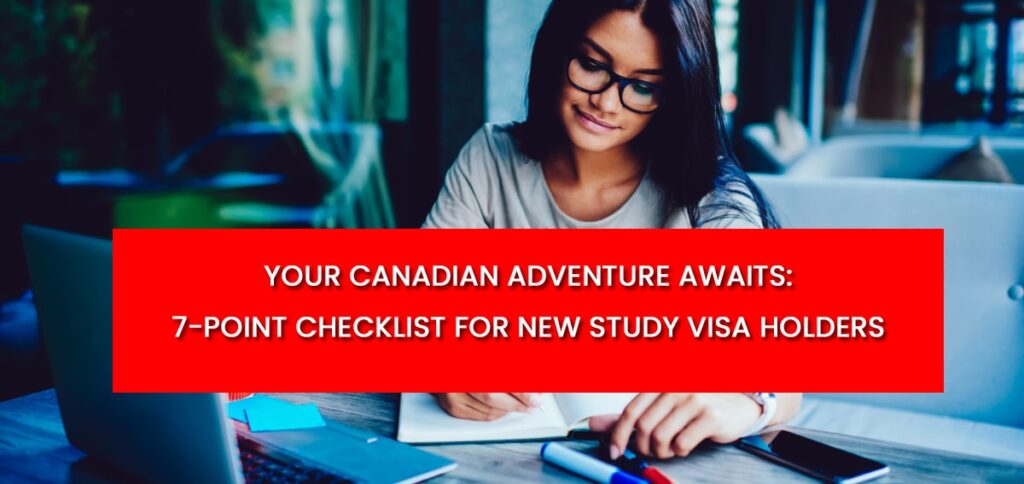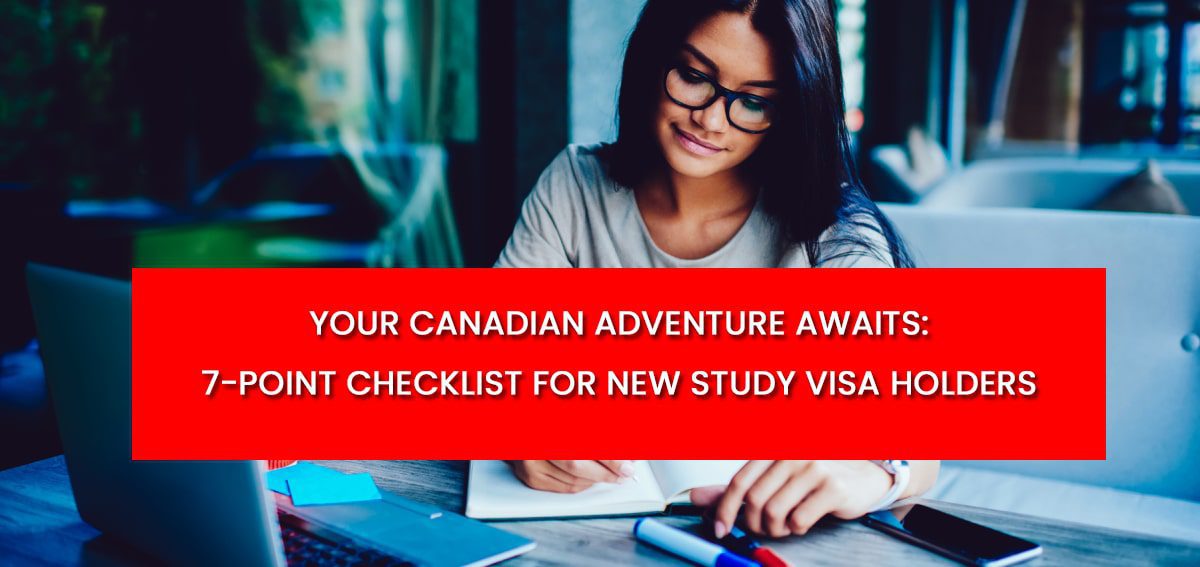 Are you excited to embark on your educational journey in Canada? We've got you covered with a handy checklist to ensure a smooth and hassle-free entry into this beautiful country.
 Passport – Your Gateway to International Travel! Your trusty passport is the key to unlock the world, and it's no different  when coming to Canada. Ensure your passport is up-to-date and valid for the entirety of your stay.




Port of Entry Letter of Introduction or Valid Study Permit The Canada Border Services Agency requires either the port of entry letter of introduction, which you received when your study permit was approved, or a valid study permit if you've had one issued before.

Valid Letter of Acceptance from Your School  Your dream of studying in Canada begins with an acceptance letter from your chosen educational institution. Don't forget to bring this letter.

Valid Electronic Travel Authorization (eTA) or Travel Document such as a visa, green card, or equivalent proof of U.S. status if you are coming from the United States.

To support yourself during your time in Canada, you must demonstrate that you have sufficient funds. This ensures a comfortable stay and covers your living expenses, tuition fees, and other essential costs.

No Criminal or Immigration-Related Convictions Canada values safety and security, so ensure you have a clean record with no criminal or immigration-related convictions unless you have been granted a pardon or are deemed rehabilitated.

Ensure you have valid medical results if required, and overall, be in good health to make the most of your study abroad experience.
Congratulations! With your checklist complete and your documents in order, you are all set to begin an exciting chapter of your life as an international student in Canada. Remember to plan your travel early to avoid the busy period in late August and early September. 
Canada awaits your arrival with open arms and endless opportunities for learning, growth, and unforgettable experiences.