Navigating Your Path to High-Paying Careers: The Power of Informed Educational Choices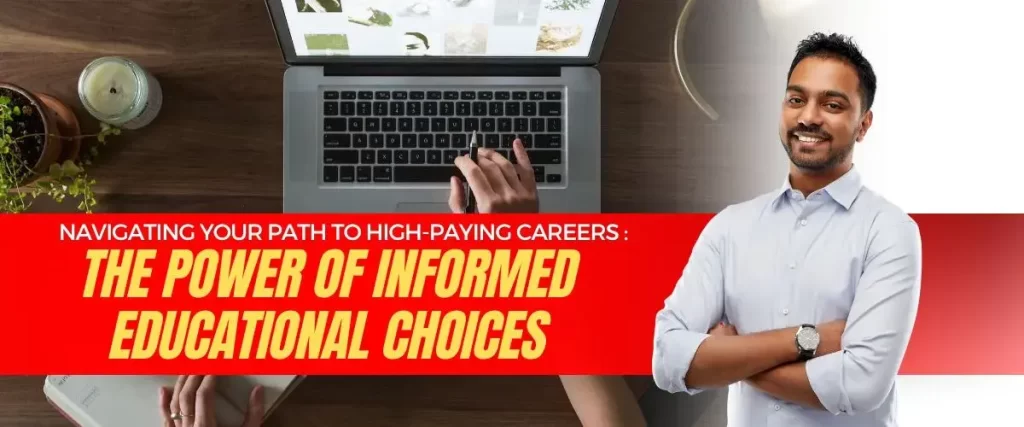 Are you at a crossroads in your educational journey, wondering which path to take? Making well-informed decisions early on can pave the way for a successful and fulfilling career. By carefully choosing a field of study that aligns with your interests, strengths, and the current job market, you can equip yourself with the skills and experience needed for swift employment and financial stability.
Why Do Informed Decisions Matter?
Swift Employment Opportunities:

Choosing a field with high demand can significantly increase your chances of landing a job shortly after graduation. High-demand industries are often actively seeking skilled professionals, giving you a head start in your career.

Avoiding Unnecessary Debt:

Opting for a program that aligns with high-paying industries ensures that your investment in education pays off. By reducing the likelihood of unemployment or underemployment, you can minimize the burden of student loan debt.

Building a Strong Career Foundation:

When you choose a program that provides relevant skills and knowledge, you're building a solid foundation for your career. This foundation can help you adapt to changes in the job market and pursue various growth opportunities.

Higher Earning Potential:

Certain fields offer higher earning potential right from the start, allowing you to achieve financial independence sooner and enjoy the rewards of your hard work.
Now that we understand the importance of informed decisions, let's take a closer look at some high-paying career options that are currently in demand:
Stationary Energy Sources Installer and Operator (Median Earnings: $128,310)
Pharmacy, Pharmaceutical Sciences, and Administration (Median Earnings: $109,645)
Finance and Financial Management Services (Median Earnings: $106,578)
Dentistry (Median Earnings: $105,547)
Navigating Your Future: Resources to Consider
As you embark on your journey towards a high-paying career, remember that knowledge is your best ally. Research different fields, explore educational programs, and seek advice from professionals in your desired industry. To further assist you in making informed decisions, the Government of Canada provides valuable information on high-demand careers and programs. You can explore a variety of options on the Job Bank website.